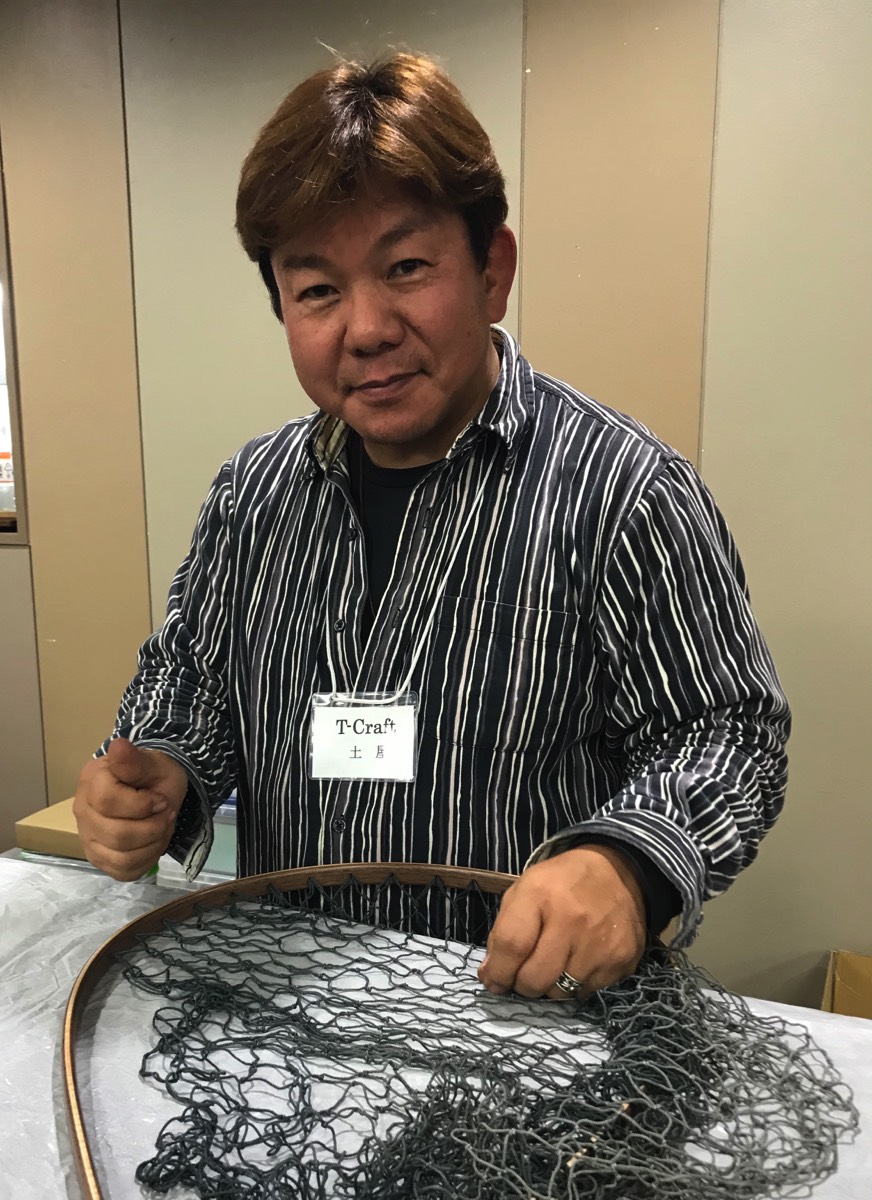 Shin'ichi Tsuchiya - T-Craft
Shin'ichi Tsuchiya was a boy with many interests. He first played baseball, tennis, studied astronomy, wrestled, and then, picked up flyfishing. However he has always been obsessed with crafting things manually. Currently he resides close to a famous trout stream in Gifu Prefecture, working on wood. He forms one of the forefronts of Japanese net making, utilizing both local and overseas materials. The timber collection he retains is mind-boggling, and he can surely create one-of-a-king piece that complements the beauty of the creature inside the mesh. His typical trout net utilizing exotic timber costs you around $300 and upwards. Please inquire directly to him, or through us.

He mostly works on the custom-order basis, and is ready to listen to your angling needs. For a 10" char to a 3' salmon, he can create the landing tool for the fish you are after.

PLEASE NOTE: Some wood species fall under the restriction of CITES (Convention of International Trade in Endangered Species of Wild Fauna and Flora), such as Brazilian rosewood, bubinga, mahogany and so on. He cannot use these materials for the products for export. In addition, a lot of the Japanese domestic timber materials finish brilliantly! He is especially enchanted by the Japanese Horse Chestnut, as known as "tochi wood," which feature unbelievably beautiful stripes and burls that compare to the best exotics in the world.

He sometimes finds the time to create miscellaneous items such as wood clocks, tying tool stand, and they are available through his website.