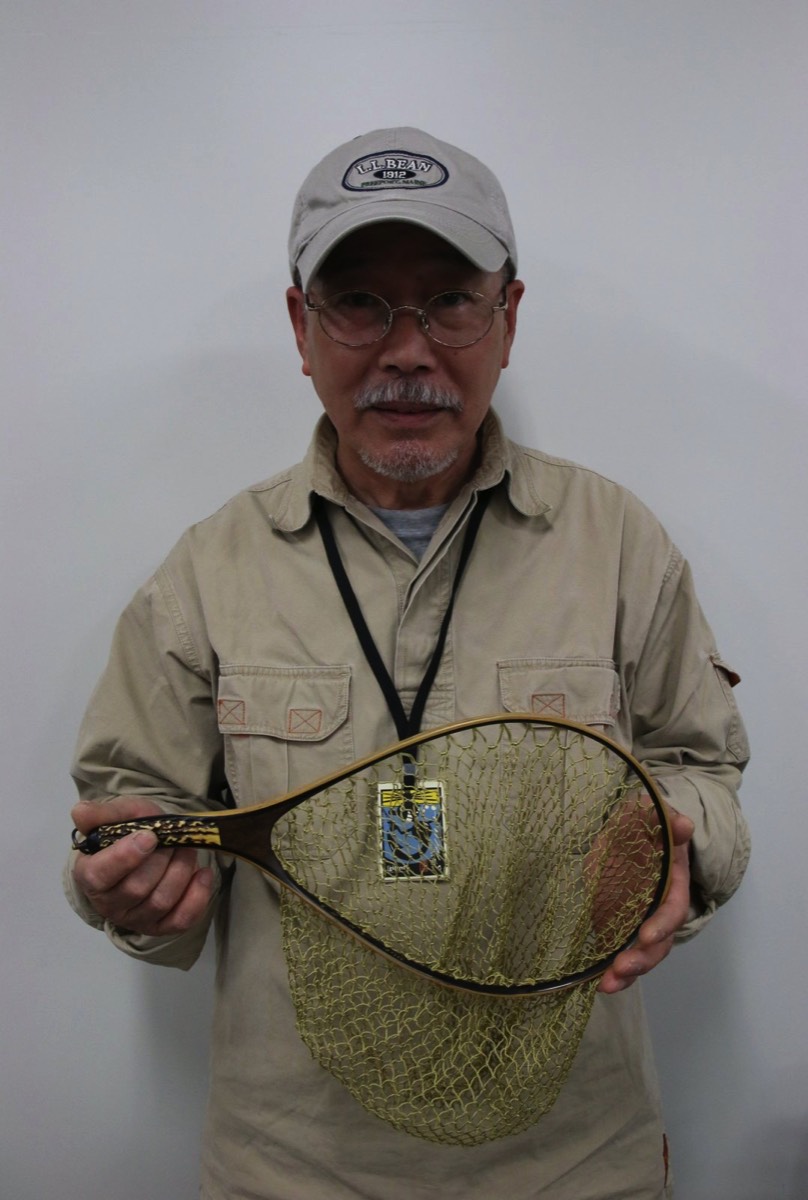 Michio Oshima - Shima Nets
Design ingenuity meets perfection in finish. Michio Oshima worked in the graphic design department of a major Japanese automotive company for several decades, then retired early to start this wood business. His dry sense of humour, unique combination of materials and keen eye for the aesthetics all combine to produce one-of-a-kind fly fishing products. His nets are unlike anything in the market. Others do copy his idea, but the delicate balance, impeccable finish and the total beauty doesn't compare to the original. His most famous designs include "Bamboo Scale series," "A-Grippe series," "Twist series," "Caddis Series" and "Racquet series."

Note: Michio Oshima is currently taking a sabbatical so his nets are not currently available for order.
Homepage
(Japanese) -
N/A