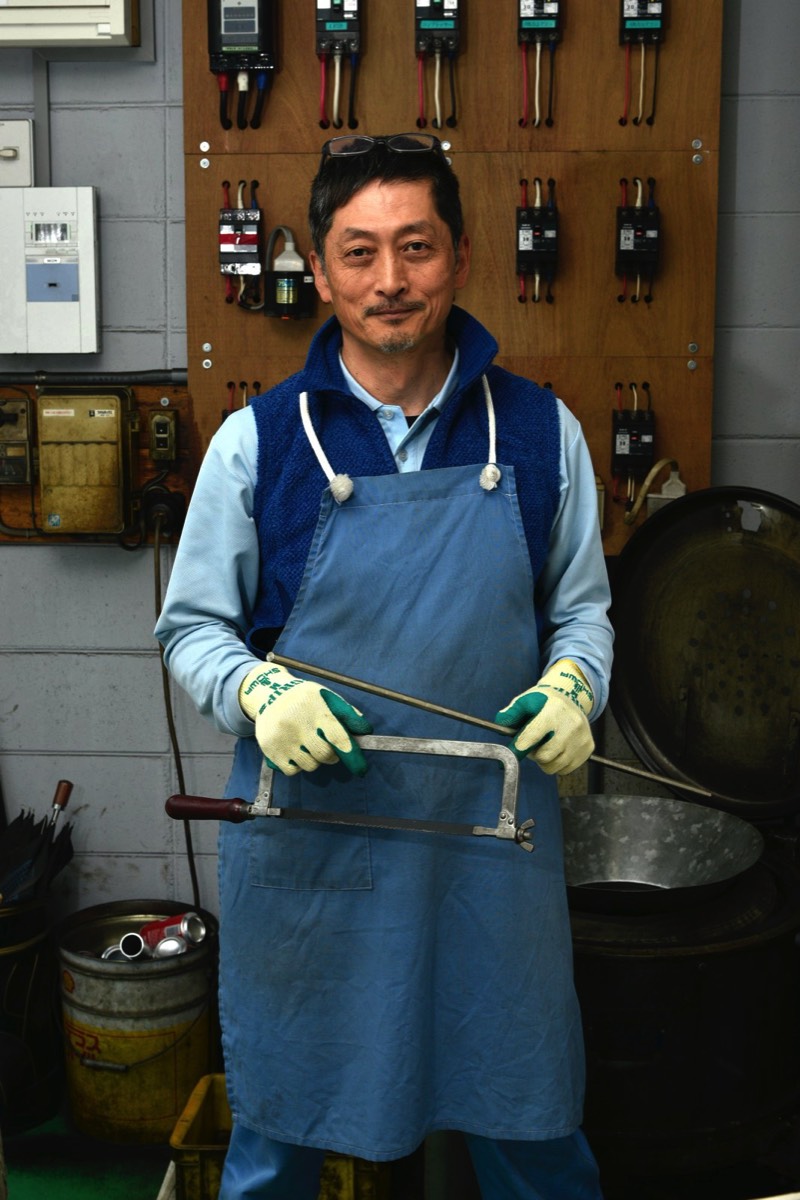 Toshiyuki Hariki - Hariki Ferrules
Toshiyuki Hariki is an Osaka native, and runs a precision machining business. Hariki Ferrule is one small branch of this business fully utilizing the coputer-controlled lathes and mills.

There are miraculous coincidences in life, and Toshiyuki Hariki experienced it in his thirties. In Osaka, a group of bamboo-heads was formed some 20 years ago, and he was right in there. As many as twenty people gathered in an apartment room hangout, shooting bull and washing down beer. Vintage rods were compared, new tapers are revealed, and each person has their field of specialty to contribute with. Toshiyuki was good at metal work because of his training and family business, so he assumed the role of the ferrule maker in the group. As he investigated into the requirements of fly rod ferrules, he was in a machinist's maze, but he found the solution and saw a professional niche. What he was shooting for was the line of products that don't need the tuning on the rodmaker's side; his own ferrules need to be 100% functional off the shelf. He proved himself in this small market, and there are now quite a few professional rodbuilders in Japan and overseas who completely switched over to Hariki Ferrules. He makes many types of metal ferrule sets, in combination of shapes (non-step or step down), lengths (regular, short and extra short) and pieces (single-tip or two-tip) as well as reel seat hardware, rod cases and bear bells.

Nickel Silver Rodmaking Ferrules
Hariki Ferrules are grouped into 5 types: non-step regular length, non-step short length, non-step exrta short length, stepped-down short length, and stepped-down extra short length. A typical 11/64" non-step short ferrule (2-tip) retails for about 6,000 yen. Absolutely no fine-tuning of the fit is required. His minimum order is 3 sets (either single-tip or 2-tip); delivery dates vary depending on the stock level, so please inquire if interested.